Mission Statement
"Missions International is a lay, Roman Catholic, non-profit organization which assists a Roman Catholic parish to partner with another Roman Catholic parish (sister parish). Missions International also provides services to other Christian churches and institutions around the world. Through financial and spiritual support of these institutions we build and maintain relationships between pastors, parishioners, and other individuals, thus serving the needs of the poor while creating awareness of the needs of the missionary church in developing countries."


Who We Are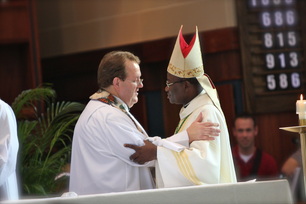 Embrace at the sign of peace by Bishop Pean of Gonaives, Haiti and Fr. Chuck Edwards of the Springfield, Illinois Diocese
Missions International, a Highland, Illinois based nonprofit organization, has been performing missionary work for over 30 years in the Caribbean and Central and Latin Americas. Missions International was formed, mainly through the efforts of Harry Hosey, Leonard Daiber, and Fr. Vince Haselhorst to help parishes answer the call of global solidarity as set forth by the United States Catholic Bishops (Called to Global Solidarity: International Challenges for U.S. Parishes, 1997). The organization has grown over the years and now answers this call through several different programs and projects.
---
What We Do
Sister Parish Program
Missions International helps establish and maintain sister parish relationships by matching churches or individuals in the U.S. with sister parishes, missions, or institutions in developing countries. The goal of this program is to foster a close relationship built on sharing spiritual and financial support that ultimately transforms the lives of all involved.

Sacred Brothers, Sacred Sisters
A prayer program that partners a person in the U.S. with a child, often an orphan, in developing countries. That person commits to pray for their sacred brother or sister for life, offering spiritual support through life's difficulties and blessings to one another. This program is often carried out in schools, therefore also providing awareness of the needs of others in developing countries in contrast to the needs of those in American culture. The Sacred Brothers, Sacred Sisters program also enhances the sister parish program.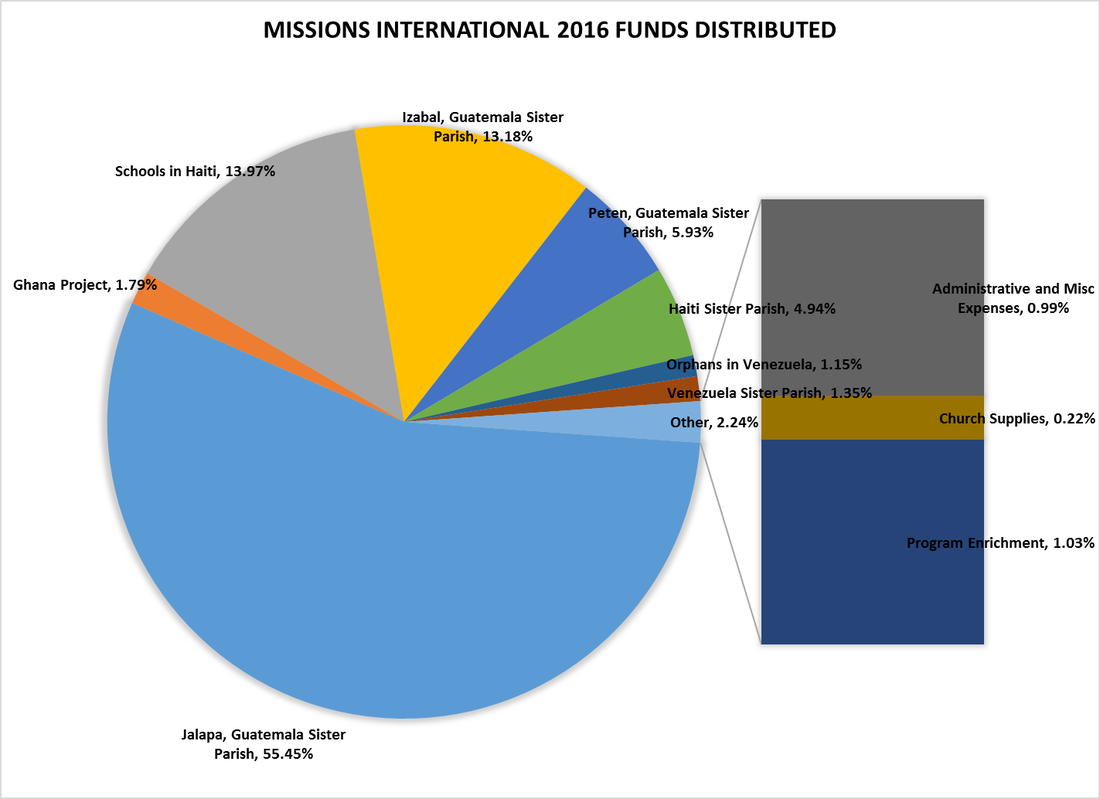 Contact Information
Missions International
P.O. Box 64
Highland, IL 62249